WHAT TO SEE IN THE CAÑOS DE MECA
The seven visits you can not miss during your holidays
Our area is a real natural paradise located in the province of Cádiz, near the confluence between the Atlantic Ocean and the Mediterranean Sea, on the Costa de la Luz and within the Natural Park of La Breña and Marismas de Barbate.
There are many things to see in Los Caños de Meca and many activities that can be done, from water sports such as surfing or windsurfing, to bird watching or hiking, without forgetting one of our hallmarks, the gastronomy.
Next, we will make a brief summary of everything you can see and do if you stay in one of our bungalows in Los Caños de Meca.
Beaches
Los Caños de Meca stands out mainly for the beaches of crystal clear water and fine sand and dunes, where you can walk to admire its beauty or simply relax and sunbathe. Although Los Caños de Meca is a small area, there are several beaches, among which the beaches of Faro de Trafalgar, wild and more dangerous for bathing, but of great beauty, Marisucia Beach, The Pirate Beach (the main beach and the one that has more services) the nudist beach and, of course, Los Castillejos.
From our accommodation in Los Caños de Meca you are 20 meters from these beautiful crystalline sand beaches, Los Castillejos, which also give name to our bungalows. From many of these beaches you can also see spectacular sunsets.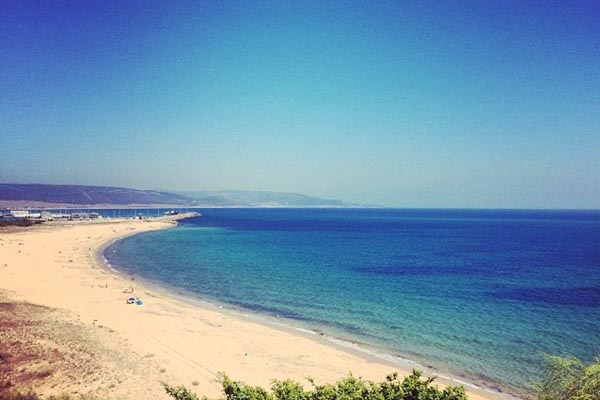 The Curtains of Caños de Meca
Strolling through the area you will find the famous "fresh water pipes" that appear on the cliffs forming mini waterfalls that fall into the sea and give the place its name.
A route through the curtains is an exceptional way to get in touch with the area and one of the main things to see in Los Caños de Meca. Of course, you have to be careful and choose a good time to do this trip depending on the tides, preferably when they start to go down. On this website you can see the tides.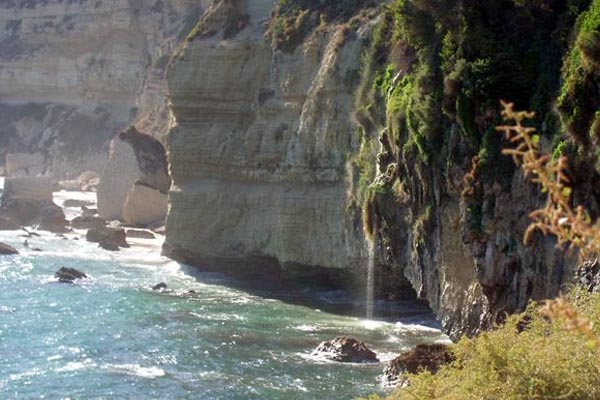 The Cape of Trafalgar
This place is one of the most impressive places to see in Los Caños de Meca. Strolling between dunes and fine sandy beaches you will reach this historic lighthouse, famous for being the place where the Battle of Trafalgar was fought, one of the most important of the nineteenth century between the armies of France and Spain against the British Navy, in an attempt to overthrow Napoleon.
Apart from its historical legacy, this place is a spectacular viewpoint from which you can see the beaches of Zahora and Los Caños de Meca. In addition, from here you will have privileged views of Africa and the cliffs of the area, both those of Barbate and those of Conil-Roche.
From our Bungalows in Los Caños de Meca you can walk in a beautiful route of 3 km. in which you will pass by beaches and reefs until you reach the lighthouse.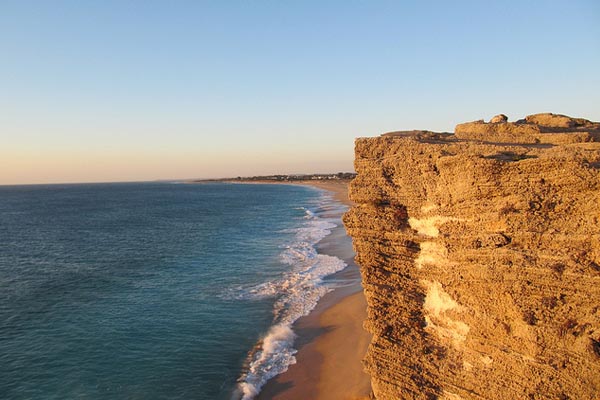 Treatments with clay
After this must visit enjoying the nature of the area you can do one of the most popular activities of our environment, giving yourself a natural clay treatment.
In the rocky walls of the coast you will find natural clay with great properties that will help you oxygenate your skin and leave it soft. You yourselves can do this treatment by taking clay, wetting it in the sea water and kneading it until you get a texture that allows you to rub it on the body.
Then, 40 minutes resting in the sun, a swim in the sea to remove it and instantly you will notice the softness and great benefits of these treatments.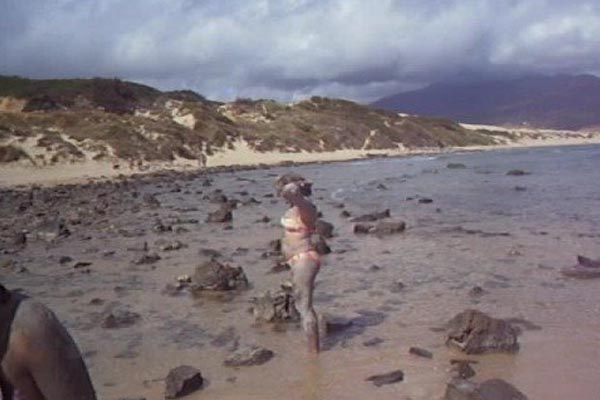 Route Los Caños de Meca – Barbate
This is another of the most popular routes you can do from our bungalows in Los Caños de Meca.
You can start the route from here up to the famous Torre del Tajo. Both on the way and when you reach the tower, you can see the imposing cliffs of Barbate, a place of high scenic and natural value.
Once in the tower, you will start a descent until you reach our neighboring town of Barbate. It is a route of 5 km. It takes about 2 hours approximately.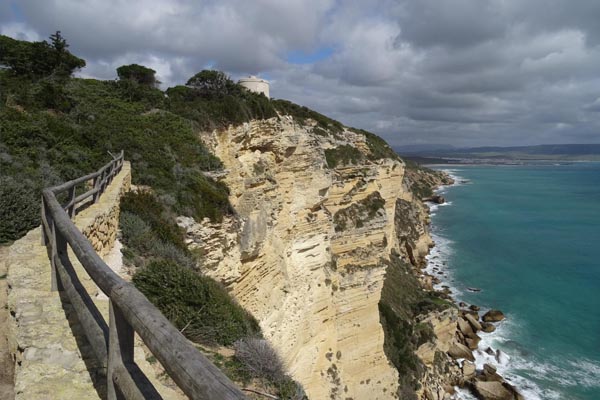 Gastronomy
This is another of our most precious values. Our area is well known for being a place to eat well and enjoy authentic delicacies of the sea and land, highlighting above all tuna of almadraba. In Los Caños de Meca you can find several restaurants where you can taste it in its different forms. Also in this area of Cádiz we have an exquisite meat typical of the area, retinto meat.
From our bungalows in Los Caños de Meca we will give you a list of the best restaurants in the area. We have two of the best restaurants in the area on both sides of Bungalows Castillejos.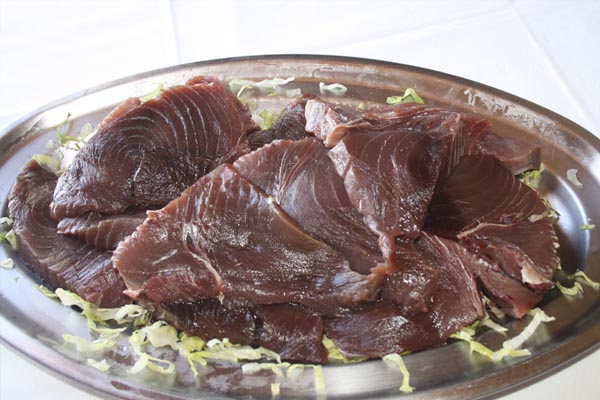 Hermitage of San Ambrosio
If you are interested in art and history, another of the places we suggest you to see in Los Caños de Meca is the Hermitage of San Ambrosio, declared an Asset of Cultural Interest.
It is an archaeological and architectural site considered one of the few examples of Early Christian basilica in the south of the peninsula.
It is located between Barbate and Los Caños de Meca, at 8km from our bungalows and it is also a route that can be done walking in 1 hour and a half.